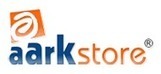 Aarkstore.com announces, a new market research report is available in its vast collection:
PAS Technologies, Inc.: Company Profile and SWOT Analysis
http://www.aarkstore.com/reports/PAS-Technologies-Inc-Company-Profile-and-SWOT-Analysis-153053.html
Synopsis
PAS Technologies, Inc.: Company Profile and SWOT Analysis contains a company overview, business description, SWOT analysis, key facts, products and services, locations and subsidiaries, and news and events of the company.
Summary
This SWOT analysis company profile is a crucial resource for industry executives and anyone looking to understand the key information concerning the companys business. PAS Technologies, Inc.: Company Profile and SWOT Analysis report utilizes a wide range of primary and secondary sources, which are analyzed and presented in a consistent and easily accessible format. ICD Research strictly follows a standardized research methodology to ensure high levels of data quality and these characteristics guarantee a unique report.
Scope
- Examines and identifies key information and issues about PAS Technologies, Inc. for business intelligence requirements - Studies and presents the companys strengths, weaknesses, opportunities (growth potential) and threats (competition). Strategic and operational business information is objectively reported - The profile also contains business operations, the company history, major products and services, prospects, key competitors, key employees, locations and subsidiaries
Reasons to Buy
- Quickly enhance your understanding of the company - Obtain details and analysis of the market and competitors as well as internal and external factors which could impact the industry - Increase business/sales activities by understanding your competitors' businesses better - Recognize potential partnerships and suppliers
Key Highlights
PAS Technologies, Inc. (PTI) provides maintenance, repair, and overhaul solutions for various components, such as gas turbine engines, airframe parts, gates and seats used in oil fields, and industrial components. Its key services include honeycomb removal, thermal processing, coating and plating, and materials management. The company principally serves commercial and military aerospace and industrial gas turbine markets. Moreover, it serves oil field and petrochemical, airframe, and gas turbine engines, helicopter and industrial markets. The company carries out manufacturing and marketing operations at its offices located in Hillsboro, Ohio, Miramar, Florida, Phoenix, Arizona; Singapore; and Carrantuohill, Ireland. PTI is headquartered in North Kansas City, Missouri, US.
Table of Contents :
1 Business Analysis
1.1 Company Overview
1.2 Business Description
1.3 Major Products and Services
2 Recent Developments
3 SWOT Analysis
3.1 SWOT Analysis - Overview
3.2 Strengths
3.3 Weaknesses
3.4 Opportunities
3.5 Threats
4 PAS Technologies, Inc. - Company Statement
5 PAS Technologies, Inc. - History
6 PAS Technologies, Inc. - Key Employees
7 PAS Technologies, Inc. - Locations and Subsidiaries
7.1 Head Office
7.2 Other Locations and Subsidiaries
8 Appendix
8.1 Methodology
8.2 Disclaimer

List of Tables
Table 1: Major Products and Services
Table 2: PAS Technologies, Inc., History
Table 3: PAS Technologies, Inc., Key Employees
Table 4: PAS Technologies, Inc., Locations
More Related Reports :
FirstRand Private Bank : Company Profile and SWOT Analysis
Harris Private Bank (BMO) : Company Profile and SWOT Analysis
Bank Hapoalim Private Bank (POLI) : Company Profile and SWOT Analysis
EFG International Private Banking : Company Profile and SWOT Analysis
Commerzbank Private Banking : Company Profile and SWOT Analysis
RBC Wealth Management (RY) : Company Profile and SWOT Analysis
Schroders plc (SDR) : Company Profile and SWOT Analysis
Sobha Developers Ltd. (532784) : Company Profile and SWOT Analysis
Navistar International Corporation (NAV) : Company Profile and SWOT Analysis
PACCAR Inc (PCAR) : Company Profile and SWOT Analysis
V.F. Corporation (VFC) : Company Profile and SWOT Analysis
Leggett & Platt, Incorporated (LEG) : Company Profile and SWOT Analysis
Metso Corporation (MEO1V) : Company Profile and SWOT Analysis
Praxair, Inc. (PX) : Company Profile and SWOT Analysis
SCANA Corporation (SCG) : Company Profile and SWOT Analysis
Yes Bank Limited (532648) : Company Profile and SWOT Analysis
Search Results for your Keyword : 'Company Profile and SWOT Analysis'
RSS Link ...... http://www.aarkstore.com/feeds/icd.xml
For More details about above & other Reports plz contact :
Vina
Aarkstore.com
Contact: Marketing team
Mob.No.918149852585
Email: enquiry@aarkstore.com
URL: http://www.aarkstore.com/
http://in.linkedin.com/in/aarkstore
http://www.facebook.com/aarkstore
You can also request for sample page of above mention reports on sample@aarkstore.com