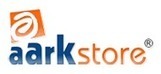 Aarkstore.com announces, a new market research report is available in its vast collection:
The Growing Opportunities in Money Transfer
http://www.aarkstore.com/reports/The-Growing-Opportunities-in-Money-Transfer-224366.html
Synopsis
The report provides market analysis, information and insights on the growing opportunities in money transfer, including:
• The global remittance industry and flows in developing countries
• Global trends and challenges in international migration
• Strategies for greater remittance growth
• Remittances in developing countries
• The recent impact and economic implications of remittances

Summary
Despite a series of economic adversities and financial instabilities in recent years, the remittance industry has remained resilient in many economies, most strikingly so in developing countries. Furthermore, the continuing progression of global migration trends means that this market is likely to remain strong for the foreseeable future, as a growing number of migrants use remittances to send money home to relatives. Despite positive projections, some financial institutions and economic experts predict a more pessimistic picture for the future of remittances, raising concerns for the negative effects of diaspora and remittances to the economy and population in general. For example, issues such as the international deployment bans, political uprisings and crises, exchange rate appreciation and depreciation, high remitting costs, strict regulations and transaction policies continue to hinder the smooth rise of remittances in many countries, particularly in developing nations.

Scope
This report will provide you with:
• A comprehensive analysis on recent trends, challenges, and practices in remittances
• Evaluates the demand, impact and potential trends of remittances worldwide
• Provides historic and forecast data on world wide remittances flow
• In depth analysis on flow of remittances at the regional level
• Exhaustive summary on the global migration trends and growth and development of diaspora communities

Reasons To Buy
• Harness untapped opportunities in the remittances market
• Understand the need to lower transaction costs for remittance transactions
• Capture a broader base of remittance customers
• Predict the future growth of the remittances channel

Key Highlights
• The growth rate of remittances was higher in 2011 than in 2010 for all regions, except the Middle East and North Africa where flows were disrupted by the Arab Spring.
• The momentum of female migration in Europe has been slowing since 2000 and showed a decline from 52.9% in 2000 to 52.2% in 2010.
• Remittance is the second largest external financing source in many developing countries.
Table of Contents :
1 Remittances Today and Tomorrow: An Overview of Present and Future Trends, Challenges and Practices in Remittance Flows
2 Remittance Today: Recent Trends, Challenges and Practices in Remittances
3 Migration Trends
4 Remittances in developing countries
5 The Recent Impact and Economic Implications of Remittances
6 Players and strategies in migration and remittances
7 Revolutionising Remittance Transactions
8 The Future of Remittances
9 Moving Forward: Recommendations for Steady Growth in Remittances

List of Tables

Table 1.1: Outlook for Worldwide Remittance Flows, 2012-2014, (US$ billion)
Table 2.1: Tabular presentation of remittances concepts
Table 2.2 Migrant remittance inflows are better monitored than outflows
Table 2.3 Central Banks are starting to record transfers through new remittance technologies and channels
Table 2.4 Officially-recorded remittances worldwide from 1995-2011
Table 2.5 Officially-recorded remittances in East Asia and Pacific (1995-2011)
Table 2.6 Officially-recorded remittances in Europe and Central Asia (1995-2011)
Table 2.7 Officially-recorded remittances in Latin America and the Caribbean (1995-2011)
Table 2.8 Officially-recorded remittances in Middle East and North Africa (1995-2011)
Table 2.9 Officially-recorded remittances in South Asia (1995-2011)
Table 2.10 Officially-recorded remittances in Sub-Saharan Africa (1995-2011)
Table 5.1 Top 10 countries according to their migrant population in 2010
Table 5.2 Emigrant Population Growth in 2010
Table 5.3: Percentage of low, middle, and highly-skilled immigrants in the United States
Table 5.4 Leading non-traditional destinations for U.S. students studying abroad for 2009-2010
Table 6.1 Remittance sending countries to the Philippines in 2010
More Related Reports :
Industrial Construction in Egypt to 2016: Market Databook
Infrastructure Construction in Egypt to 2016: Market Databook
Institutional Construction in Egypt to 2016: Market Databook
Travel Insurance in the Netherlands to 2016: Market Databook
Motor Insurance in the Netherlands to 2016: Market Databook
Healthcare Insurance in Hong Kong to 2016: Market Databook
Property Insurance in the Netherlands to 2016: Market Databook
Marine, Aviation and Transit Insurance in the Netherlands to 2016: Market Databook
Personal Accident and Health Insurance Distribution Channels in Hong Kong to 2016: Market Databook
Life Insurance Distribution Channels in the Netherlands to 2016: Market Databook
Non-Life Insurance Distribution Channels in the Netherlands to 2016: Market Databook
Personal Accident and Health Insurance Distribution Channels in the Netherlands to 2016: Market Databook
Paving Materials in Argentina to 2016: Market Databook
Paving Materials in Australia to 2016: Market Databook
Paving Materials in Austria to 2016: Market Databook
Paving Materials in Bahrain to 2016: Market Databook
RSS Link .... http://www.aarkstore.com/feeds/timetric.xml
For More details about above & other Reports plz contact :
Vina
Aarkstore.com
Contact: Marketing team
Mob.No.918149852585
Email: enquiry@aarkstore.com
URL: http://www.aarkstore.com/
http://in.linkedin.com/in/aarkstore
http://www.facebook.com/aarkstore
You can also request for sample page of above mention reports on sample@aarkstore.com