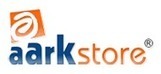 Aarkstore.com announces, a new market research report is available in its vast collection:
EMR 2012: The Market for Electronic Medical Record Systems
http://www.aarkstore.com/reports/EMR-2012-The-Market-for-Electronic-Medical-Records-98729.html
This report, EMR 2012 is a look at the market and trends impacting electronic medical record software and related services. Included in the report are statistics influencing the industry, demographics; life expectancy, and company strategies. Information is presented as a U.S. market, with a section on key international markets. A market summary includes a total market analysis. Also included is a competitive analysis of leading EMR system providers. As part of its research, the report includes:

2011 Market Estimates for EMR, and Growth since 2009
Market Forecast to 2016
Market Share of Top Vendors
Hospital and Physician EMR Usage Statistics
Pricing of Select EMR Systems and ROI for Physicians
Overview of EMR, EHR, CPOE and other Functions
Impact of Incentives and Disincentives for Paper Submission

Breakout of Hospital EMR Market and Physician/Web EMR Market
Key Trends in the Industry
Profiles of Major Vendors and Smaller Companies to Watch
Mergers and Acquisitions
Current Vendors with CCHIT Qualification
Summary of Third-Party EMR User Survey Results
Analyst Conclusions Regarding the EMR Market

Kalorama's Most Current Analysis and Estimate of this Growing Industry

The information for this report was gathered using both primary and secondary research including comprehensive research of secondary sources such as company literature, databases, investment reports, and medical and business journals. Telephone interviews and email correspondence were the primary method of gathering information. For the purpose of this study, Kalorama Information conducted interviews with more than 21 key industry officials, consultants, health care providers, and government personnel. These sources were the primary basis in gathering information specifically relating to revenue and market share data presented in this report. Additional interviews were completed with relevant company representatives including marketing directors, division managers, and product representatives.
All market data pertains to the world market at the manufacturers' level. The base year for data was 2011. Historical data was provided for the years 2009 and 2010, with forecast data provided for 2012 through 2016. Compound annual growth rates (CAGRs) are provided for the 2009-2011 and 2012-2016 periods for each region and/or segment covered. Competitive analysis is provided for the year 2011. The forecasted market analysis for 2012-2016 was largely based on demographic trends, new developments, company performance trends, merger and acquisitions, and national expansion.
Table of Contents :
CHAPTER ONE: EXECUTIVE SUMMARY
Industry at a Glance
Physician Use of EMR
Hospital Use of EMR
Size and Growth of the Market
Key Issues and Trends Affecting the Market
Leading Market Participants
Conclusions
Scope and Methodology

CHAPTER TWO: INDUSTRY OVERVIEW
Introduction
The Medical Record
The Electronic Medical Record
Industry Terminology
Industry Structure
Advantages
Increased Access and Efficiency
Improved Documentation
Quality of Care
Increased Resources
Quality Assurance
Eliminates Costs
Disadvantages
Reliability
Accountability
Patient Privacy
EMR Software
Hardware Requirements
Components of an EMR
Administrative System Components
Laboratory System Components
Radiology System Components
Pharmacy System Components
Computerized Physician Order Entry
Clinical Documentation
Flow of Patient Data across Various Components
Pricing of EMRs
US EMR Adoption Model
EMR Adoption Rates
More Related Reports :
Medical Imaging Markets: Contrast Agents
The Worldwide Market for In Vitro Diagnostic (IVD) Tests, 8th Edition
Markets for Electrostimulation Devices (Neurostimulation, Cardiac Rhythm Management, Fracture Healing and Others)
World Wound Care Markets (Skin Ulcer, Burns, Surgical/Trauma)
The World Market for Veterinary Diagnostics
The Market for Mobile Medical Apps
Consumer Testing and The Future of DTC Genetic Testing
What's Next In Vaccines (Malaria, Diabetes, Alzheimer's, Allergies and 30 Other Targets in the 2012-2021 Vaccine Pipeline)
The World Anesthesia Drug Market (General, Local, Adjunctive)
The Global Market for Medical Devices, 3rd. Edition
The World Market for Over The Counter (OTC) Drugs
Outsourcing in Drug Discovery: The Contract Research Organization (CRO) Market, 5th Edition
The World Market for Respiratory Devices
RSS Link.. http://www.aarkstore.com/feeds/kalorama.xml
For More details about above & other Reports plz contact :
Vina
Aarkstore.com
Contact: Marketing team
Mob.No.918149852585
Email: enquiry@aarkstore.com
URL: http://www.aarkstore.com/
http://in.linkedin.com/in/aarkstore
http://www.facebook.com/aarkstore
You can also request for sample page of above mention reports on sample@aarkstore.com