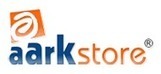 Aarkstore.com announces, a new market research report is available in its vast collection:
Complete 2012-13 Induced Pluripotent Stem Cell Industry Report
http://www.aarkstore.com/reports/Complete-2012-13-Induced-Pluripotent-Stem-Cell-Industry-Report-231968.html
EXECUTIVE SUMMARY

Stem cell research and experimentation has been in process for well over five decades. Stem cells have the unique characteristics whereby they are able to divide and replicate repeatedly in addition to their being "unspecialized" with the ability to differentiate into specialized cell types. The possibilities that arise with the perfecting of cell replication has caused this area of exploration to remain on the forefront of scientific research, with ongoing hope that cures and treatment of diseases as well as reparative cell therapy, tissue regeneration and pharmacological testing on cell-specific tissue will one day become viable options within the medical community. Diseases such as Huntington's Chorea, Parkinson's Disease, and spinal cord injuries are just some examples of potential clinical applications where stem cells can offer potential benefits in halting or even reversing medical conditions that previously had no positive outcome potential – and induced pluripotent stem cells represent a preferred cell type for this type of disease reversal research.

Traditionally, scientists have worked with both embryonic and adult stem cells. While the appeal of embryonic cells has been their ability to differentiate into any type of cell, there has been significant ethical, moral and spiritual controversy surrounding the use of embryonic cells for research. Although adult stem cells can differentiate slightly, they are typically limited to differentiation within their original tissue type, creating narrow options for their use.

Discovery:

Groundbreaking experimentation in 2006 led to the introduction of "induced pluripotent stem cells" (iPSC). These are adult cells which are isolated and then transformed into embryotic-like stem cells through the manipulation of gene expression as well as other methods. Research and experimentation using mouse cells at Kyoto University in Japan was the first instance where there was successful generation of the iPSC. In 2007, a series of follow-up experiments were done at Kyoto University in Japan where human adult cells were transformed into iPSC cells.

While there is excitement at the prospect of what such artificially remanufactured cells can contribute to medical advances, there have been issues along the way which have proven to be prohibitive. By 2010, there were a number of private industries ready to capitalize on this breakthrough technology. One such company, Advanced Cell Technology in Worcester, Massachusetts, discovered some problematic issues as they conducted experiments prior to applying for U.S. Food and Drug Administration approval to utilize iPSC in therapeutic capacities. Concerns such as premature cell death, mutation into cancer cells and low proliferation rates were some of the problems that surfaced.
Table of Contents :

I. ABSTRACT

II. BACKGROUND
A. Definition
B. Discovery
C. Advantages & Disadvantages

III. TIMELINE
A. Production of iPSCs (Key Events)
B. Full Timeline of Events

IV. RESEARCH APPLICATIONS
A. Pharmaco-Toxicological Screening
B. Disease Modeling
C. Autologous Cell Transplantation
D. Breakdown of iPSC Research, By Applied Research Application

V. CHARACTERIZATION OF iPSC RESEARCH ADVANCES
A. Methods of Making iPSCs – Comparison of Methods by Downstream Application
B. Summary of iPSC Derivation Methods, by Cell Type
C. Diseases in Which iSPCs Have Been Derived from Patients

VI. COMPANIES SELLING iPSC RESEARCH PRODUCTS
A. List of Companies
B. Rate of Entrants by Year

VII. TYPES OF iPSC RESEARCH PRODUCTS
A. Stem Cell Product Categories
B. iPSC Market Share Breakdown, By Product Area

VIII. COMPANIES DEVELOPING iPSC THERAPIES
A. Commerical Entities
1. ViaCyte
2. Fate Therapeutic
3. iPerian
4. Cellular Dynamics
5. Mesoblast
More Related Reports :
Complete 2012-13 Induced Pluripotent Stem Cell Industry Report
Complete 2012 U.S. Cord Blood Banking Industry Report
Mesenchymal Stem Cells - Advances & Applications
Error-Proof Entry, Expert Positioning, and Exploding Growth in Embryonic Stem Cell Products
Stem Cell Research Products - Opportunities, Tools, and Technologies
Strategic Development of Neuronal Stem & Progenitor Cell Products
CORD BLOOD BANKING - Comprehensive Industry Database (2012)
Profitable Opportunities in Pharmacodynamic Assay Development
For More details about above & other Reports plz contact :
Vina
Aarkstore.com
Contact: Marketing team
Mob.No.918149852585
Email: enquiry@aarkstore.com
URL: http://www.aarkstore.com/
http://in.linkedin.com/in/aarkstore
http://www.facebook.com/aarkstore
You can also request for sample page of above mention reports on sample@aarkstore.com