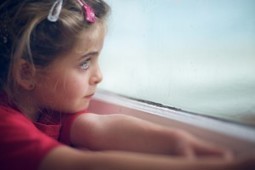 The foundation of any content strategy is a content mission. People outside of content may know it as a brand purpose. This mission or purpose serves as the north star for everything that you do as a marketer, whether you're solely focused on content or not. It answers the question: Why do we exist? (For a great read on this, check out It's Not What You Sell, It's What You Stand For by Roy Spence.)

B2B marketers still suffer from myopia because they're too near-sighted about the work that they do. They don't understand the ultimate purpose of their work – to create and evolve a customer.

Not defining your content mission creates a domino effect. If you don't know the purpose of your work, how can you create an effective strategy? If you don't have an effective strategy, how can you know who to target (personas)? If you don't know who you're targeting, how do you know what to say (relevance)? No wonder there's a dearth of high-quality content, despite the fact that creating "more" is a goal for most content marketers.
iNeoMarketing's MarTech Managed Services drives more leads faster. Contact us to see how.
Via
marketingIO