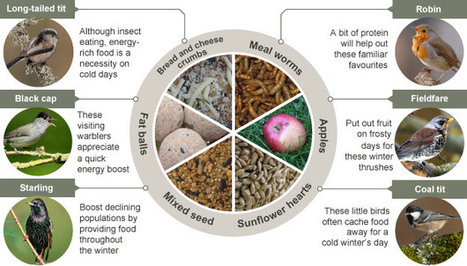 Feeding garden wildlife has become a regular habit and providing a balanced menu can help keep these welcomed visitors coming back.
While gardens can naturally provide an abundance of fruits, seeds and insects, offering tit-bits means nature lovers can provide a nutritional boost during stressful times as well as enjoy watching wildlife from their window.
Although it's important to remember that the food you provide is only a supplement - and there are consequences to attracting wildlife to your garden - a few snacks could make a big difference in extreme weather or help to feed demanding young.