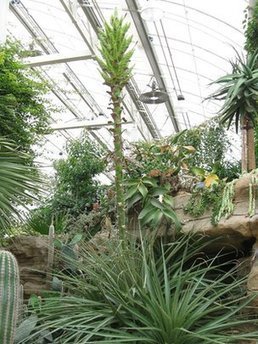 A South American plant with a 10ft (3m) tall flower spike is about to bloom in a Surrey glasshouse for the first time since it was planted 15 years ago.
The Royal Horticultural Society (RHS) at Wisley said the Puya chilensis, a native of Chile, would bloom in the next few days and last about a week.
In the Andes it uses its sharp spines to snare and trap sheep and other animals, which slowly starve to death.
The animals then decay at the base of the plant, acting as a fertiliser.