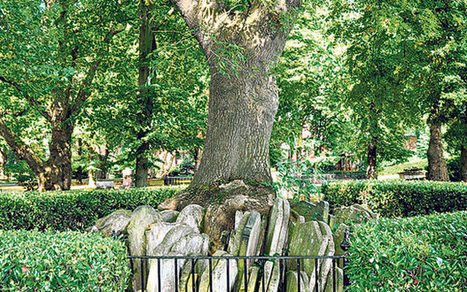 As ash dieback disease (Chalara fraxinea) takes hold, the indications are that the effects on our landscape could be even worse than the outbreak of Dutch elm disease in the Seventies. There are far more ash trees in Britain than there were elms – at least 125 million. Ash is the third most common tree species in the UK – only oak and birch rank higher – and it is found in just about every region from Caithness to Cornwall, Norfolk to Pembrokeshire.
Ashbourne in Derbyshire, Ashby-de-la-Zouch in Leicestershire, Ashford in Kent, Ashtead in Surrey and Ashton-Under-Lyne in Greater Manchester all take their name from the tree and if you look at any British atlas you will find scores of other locations where this tree was predominant.
Ash is a member of the olive family, although this is not immediately obvious from its leaves, seeds and fruit. It is a large, elegant deciduous tree with light grey, relatively smooth bark and distinctive velvety black buds.