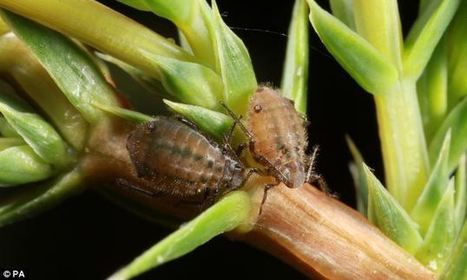 Surveys of a 'lost world' near Loch Ness have revealed an array of tiny monsters never before recorded in the UK.
Biological surveys at conservation charity Trees for Life's Dundreggan Estate, in Glenmoriston, found eight new species.
This find has brought the total number of species recorded at the site to more than 2,800.

The new species discovered at the 10,000 acre estate in Inverness-shire are a sawfly, an aphid, two types of aphid parasites, three fungus gnats and a type of mite.
Surveys in 2012 also discovered a rare Lapland marsh-orchid, which had never been found in that area of Scotland before.
It brings the total number of species recorded at Dundreggan to 2,815, including 269 plants, 341 lichens, 92 birds, 20 mammals, 354 beetles, 207 moths and 125 sawflies.