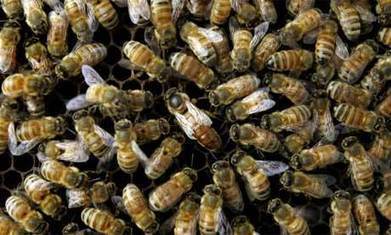 Two of the UK's biggest home improvement retailers have pledged to remove products from their shelves containing pesticides linked to the decline in the bee population.
B&Q and Wickes, two of the best known names in garden centres and DIY, said on Tuesday they would remove products containing neonicotinoids. These chemicals, commonly used as pesticides, have been suspected for years of harming bees, but were identified this yearas having a devastating effect on the pollinators.
B&Q is banning the only product it sells containing imidacloprid, one of the neonicotinoid family of insecticides, and Wickes will later this year take off products containing the related thiamethoxam compound.
Along with a third compound, clothianidin, these are the three neonicotonoids identified by the European Food Safety Authority as threatening serious damage to bees.