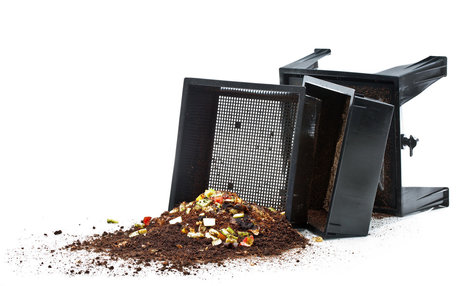 WHEN my oldest son returned from a first-grade field trip last year insisting that our family startcomposting, my heart did not exactly soar. After six years of changing diapers, I wasn't looking to take on additional waste-management responsibilities. I switched the subject, and our melon rinds and abandoned cheese sticks continued their steady march into the trash.
Then my middle son started kindergarten. On the second day, he, too, arrived home to proclaim the need to compost, explaining that it was good for the earth.
"The bugs eat the compost," he noted, "then they poop it out and it makes better soil."
This got me thinking about how much of the school curriculum is devoted to composting, and whether it was a ruse for legitimizing bathroom talk. But it also focused my attention on the obscene amount of barely touched food my family sends to landfills.
When your children repeatedly beg you to compost, your options are limited. After all, "No, because Mommy and Daddy don't care about preserving the Earth for you, your children and your children's children," is not the message most parents are trying to send.
The time to compost had come.