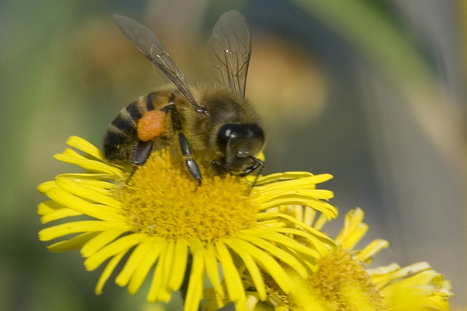 The European Food Safety Authority (EFSA) has launched a review of scientific studies and risk assessments related to the decline in bee populations worldwide and in Europe. A final report next year will identify information gaps and research needs in the field.

Bees are some of nature's most prolific pollinators but their numbers have been declining for years, a fall blamed on a host of environmental risks – including agricultural chemicals and loss of natural habitat.
Earlier this month, an article in the scientific journal Nature raised fresh concerns about the effect two common crop insecticides have on bees.
The author, Juliet L. Osborne of the University of Exeter in Britain, said recent research linking the use of chemical insecticides to declining bumblebee populations merits fresh regulatory review. In the Nature article, she said "the balance between protecting crops from pest damage and protecting pollinators needs further consideration."
Previous scientific studies have focused on a smaller species, the honey bee, with similar warnings about the impacts of agricultural chemicals.