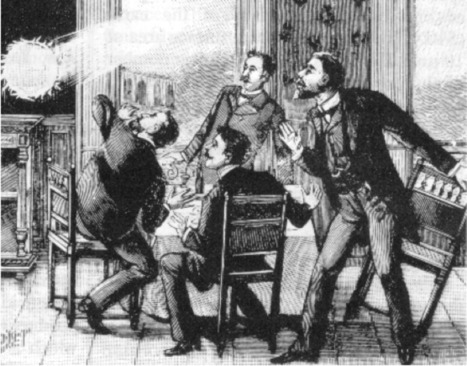 Ball lightning is one of the strangest phenomena on our planet.
It's usually seen during thunderstorms as a ball of light about the size of a grapefruit, with the intensity of roughly a 40W light bulb. It moves at about walking speed, roughly a metre above the ground, and lasts about ten seconds.
It's been seen by hundreds of people for hundreds of years in almost every country of the world – but has remained something of a mystery. Put simply, we don't know what it is, what provides its energy, or why it moves independently of any breeze.
But my colleagues and I have published a new paper that should shed some light on this mysterious phenomenon and bring us one step closer to understanding, definitively, what ball lightning is.