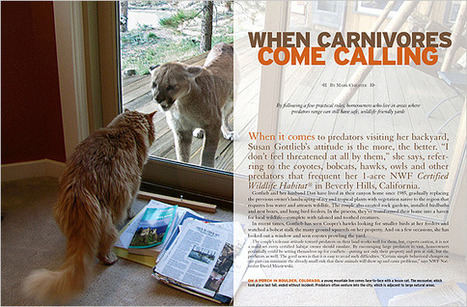 Homeowners who live in areas where predators range can still have safe, wildlife-friendly yards...
How To Avoid Trouble
If you live in or near predator habitat, don't intentionally feed these wild animals. You're not only inviting trouble for yourself, you're also potentially harming the predators by habituating them to humans and providing them with an unnatural diet. Consider the following common-sense steps:
• Don't leave pet food—or human food—outside.
• Don't let your pets roam outside unattended.
• Don't leave any uncovered trash outside overnight.
• Don't put meat and other strong-smelling food scraps in an outdoor compost pile.
• Do buy bear-proof garbage cans.
• Don't put bird feeders outside when bears are active (mid-March through mid-November).
• Don't plant berry-producing shrubs or fruit-bearing trees too close to your house.