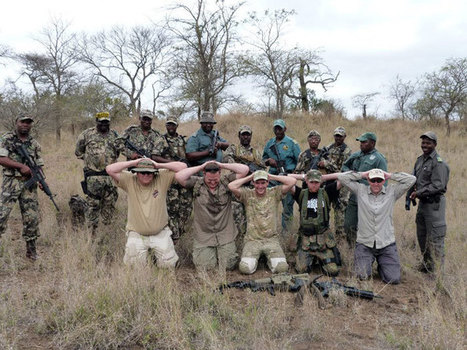 "Now that we have set most of the IWA 2013 & Outdoor Classics reports aside now, we come to ask for your attention as what we have promised Alan Covey of Thumpy's 3-D House of Airsoft, that the airsoft community, whether near or far, can actually make a difference in their own small way. You might or might not surprised but a growing group of airsofters are helping help save the Rhinos from extinction.
If you remember that last feature story we had about former operators helping the Rhinos, yes the plight of Rhinos is a serious international concern.
Leo and Ronaldo Fourie of Scarlet Tactical have been coordinating with Thumpy's 3-D House of Airsoft to help raise awareness on the situation of the Rhino population, and those tasked to their protection who are mainly wildlife rangers who are ill-equipped, poorly trained, undermanned, and even outgunned by poachers who...."
Via
Thumpy Covey